Pretty much packed. Mailed these today for Mich and A:










Still hoping for the best on this adventure even though this sweet child ...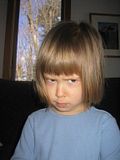 ... insists on creating things like this: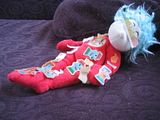 So we bid you a fond farewell for now with the reminder to seize the day, stay in your jammies, be messy and miss us for we'll miss you. I'll try to post from the road but, well, no breath-holding.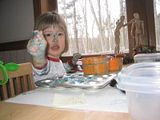 xxx
the roadshow