Okay, here it is: the Halloween picture post.
First, my friend Erudite. She looks like Darryl Hannah, but only on Darryl's really good days. Not those days when she seems to have rolled out from under a bus...
Now, Parkie the Giraffe. She is the master of all things at a very well-known design firm. I hope she rigged giraffe snot to drip out of her nose!
Rio had 2 costumes. One was Tigger...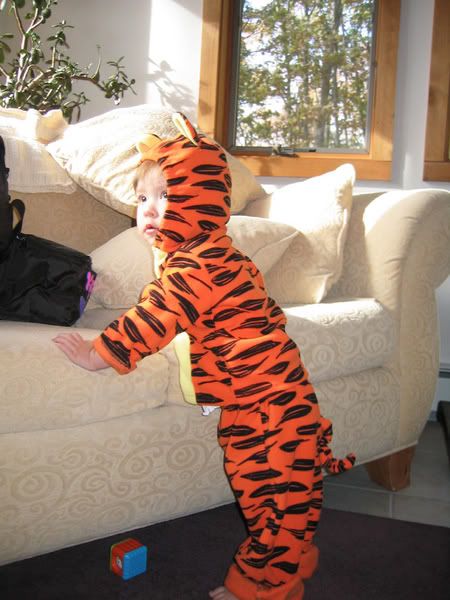 And her best friend, Boobah, was a lady bug. Here she is getting ready to give Rio a big kiss and Rio was busy trying to count her teeth.
This is what I image a post sugar buzz would look like, if we gave the kids any candy WHICH THEY OBVIOUSLY DON'T NEED!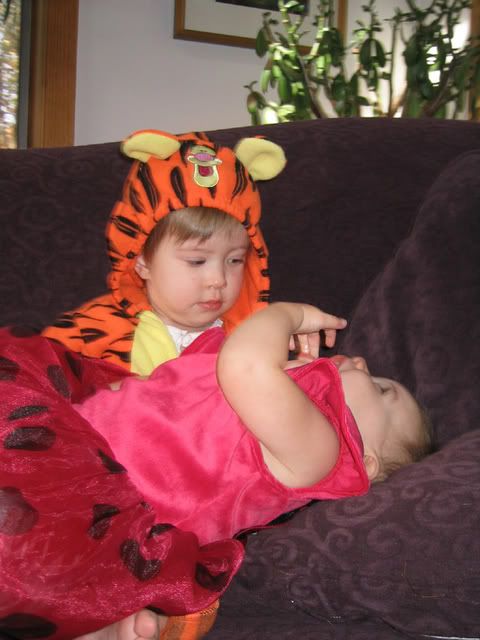 So, after a costume change we went outside for a little wagon time. Here she wonders, "Did I remember to bring my juice? Why do I have to keep changing clothes? Would Thing 2 like to ride?"
And then her dad arrived home, to rescue her from all the costume changes and giggly mom kisses.